The European Association for the Preservation and Promotion of Jewish Culture and Heritage (AEPJ), an NGO created in 2004, is a network of European institutions, including public bodies, private foundations, federations of Jewish communities and NGO's, that serves as a platform to develop cultural initiatives and educational programs to European Jewish sites. The AEPJ network acts as a channel for intercultural dialogue and promoting better knowledge and understanding of European history, creating awareness of cultural diversity and strengthening European citizens' cultural identity.
The AEPJ serves as an organisational umbrella to welcome, promote, train and help develop unique Jewish cultural and heritage projects of excellence around Europe. A community, a network and a meeting point of professionals working in the field of Jewish Heritage. The AEPJ helps organisations develop their programs, offers training in the field of Jewish cultural tourism and exchange of good practices and promotes the development of transnational programs.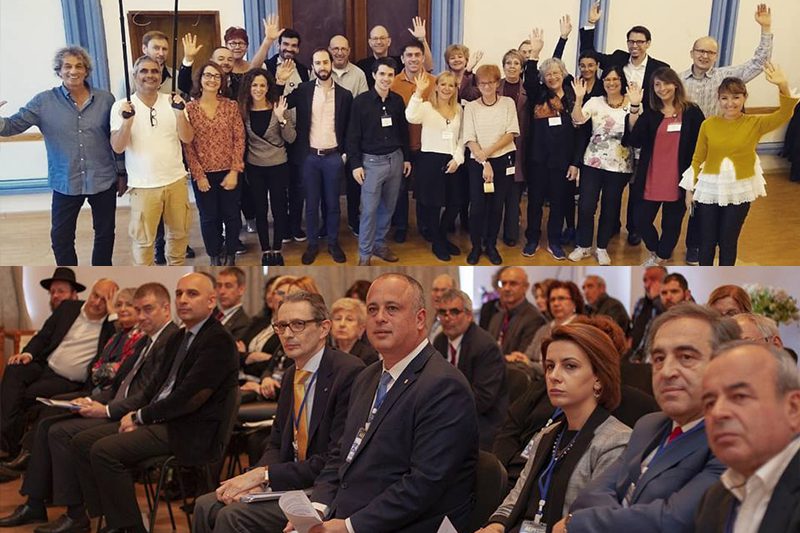 With a heritage approach in line with the Council of Europe, with its integrated and cross-disciplinary approach to cultural heritage and diversity, the AEPJ promotes fundamental European values ​​of human rights, cultural diversity and intercultural dialogue seeking to bring the Jewish heritage closer to all European citizens, involving them in the production, circulation and conservation of Jewish culture and heritage.
To do this, the AEPJ develops two main projects:
The European Days of Jewish Culture
The fundamental objective of this European-wide event, which has been organised since 2000, is to highlight the diversity and richness of Judaism and its local, regional and national historical importance, with the firm intention of promoting dialogue, recognition and exchange through conferences, concerts, performances, guided tours and other activities, which take place simultaneously throughout the continent.
This project has been extensively reinforced by the collaboration with the National Library of Israel, which has acted as a means to develop all kinds of exhibition and educational materials, which have given an important added value to the Festival while facilitating its celebration throughout the continent.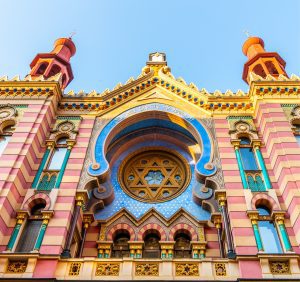 The European Routes of Jewish Heritage
Cultural route certified by the Council of Europe
The European Routes of Jewish Heritage is a project that invites you to travel and to discover the rich and diverse Jewish heritage of Europe, by bringing people and places together in networks of shared history and heritage, providing a wealth of leisure and educational activities for all citizens across Europe, while being a key resource for responsible tourism and sustainable development.
The certification "Cultural Route of the Council of Europe", which was awarded to AEPJ in 2004, is a guarantee of excellence. The network implements innovative activities and projects pertaining to five main priority fields of action: co-operation in research and development; enhancement of memory, history and European heritage; cultural and educational exchanges for young Europeans; contemporary cultural and artistic practice; cultural tourism and sustainable cultural development.
Board of administration 2022